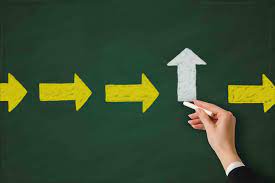 Driving Change Through A Coach Approach
Are you interested in using coaching skills to enhance your change management strategy and engagement approach?
This webinar is intended for coaching and change professionals.
Task Force representatives will share the joint ACMP/ICF recommendations and engage the communities in contributing to the ongoing collaboration and exploration of "The Power of Both".
Learning Objectives:
-Identify coaching capabilities to use in change management
-Articulate the benefits of using a coach approach in transformational change
-Spot opportunities to apply this skillset
-Build an appreciation of this approach with your clients/organization
-Support the use of coach approach by change practitioners
-Pursue opportunities as a coach to help in change initiatives outside formal coaching agreements
https://coachingfederation-org.zoom.us/webinar/register/WN_IBCU2FXUSvCyV9Q9D7xJEQ#/registration
Join ACMP and ICF at the next touchpoint on this topic with a webinar on Tuesday, July 18, 2023 at 12 p.m. Noon ET (New York): Driving Change Through A Coach Approach